The journey so far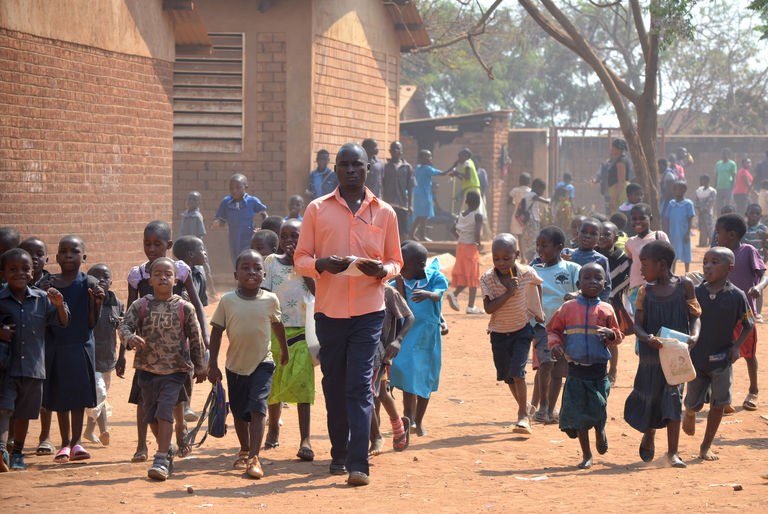 Daniel from VSO bringing a group of children to their new oneclass learning centre at Ngwenya school, Lilongwe.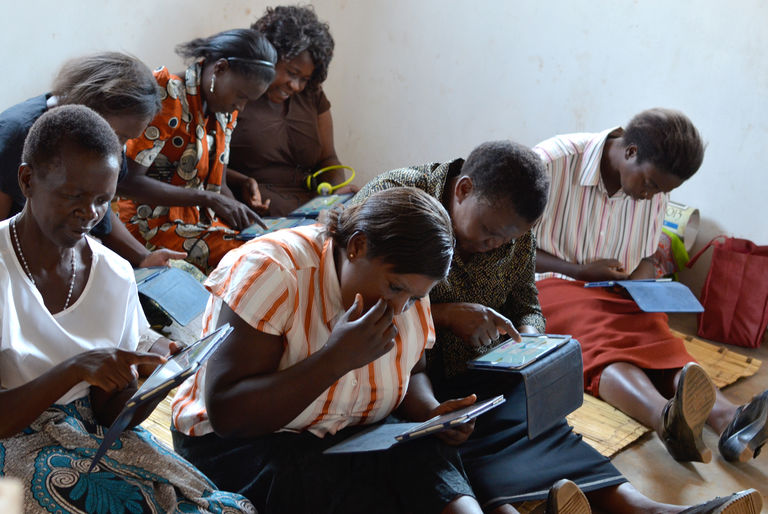 Standard 2 teachers at Ngwenya undergoing training to incorporate tablet-based learning into the school day.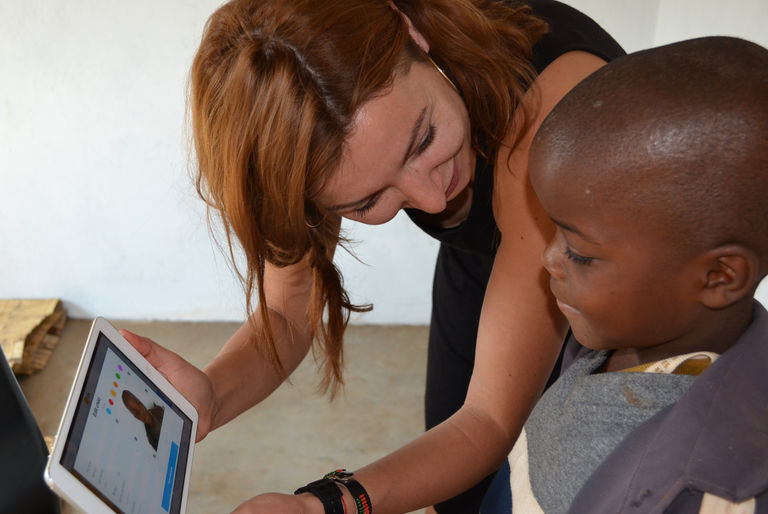 Zane from onebillion helping register children for the new school year at Ngwenya.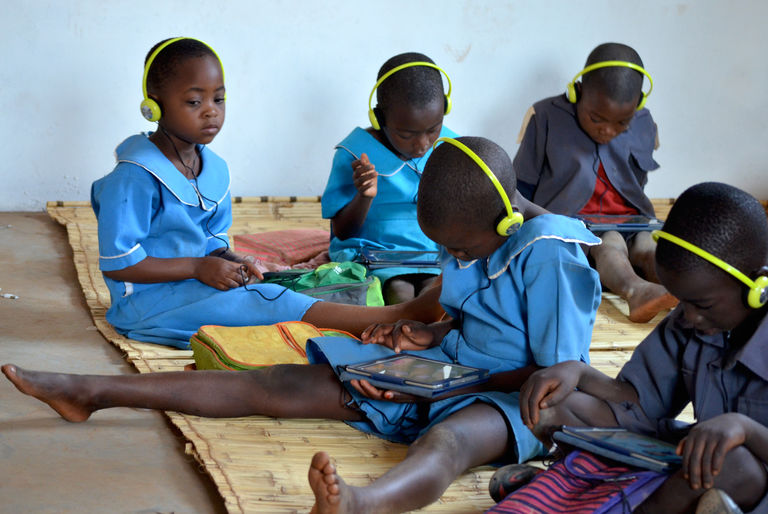 A group of children at Ngwenya using their brand-new onebillion apps for the first time.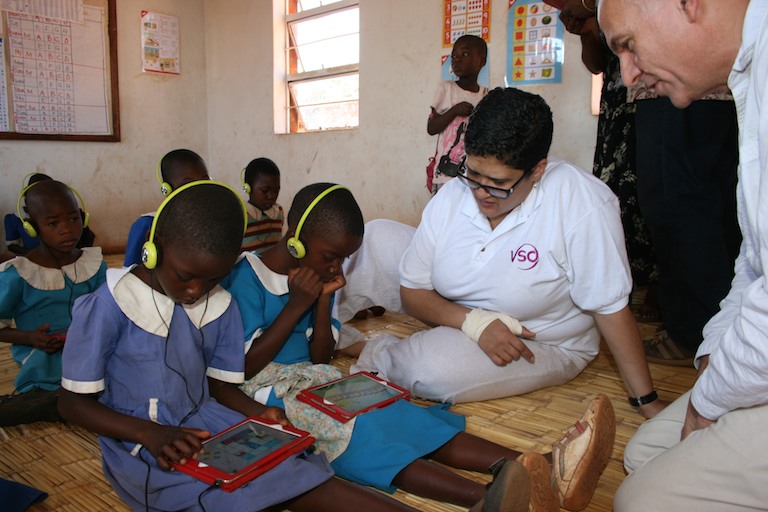 Ruth Rensburg from VSO with Andrew from onebillion watching the transformational learning taking place at Biwi school, Lilongwe.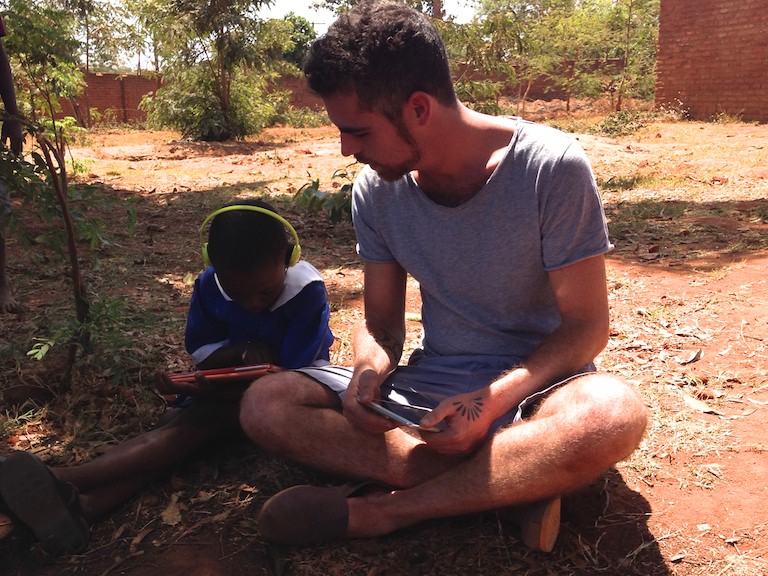 Jamie from onebillion testing new literacy apps with Zahira, a Standard 4 learner.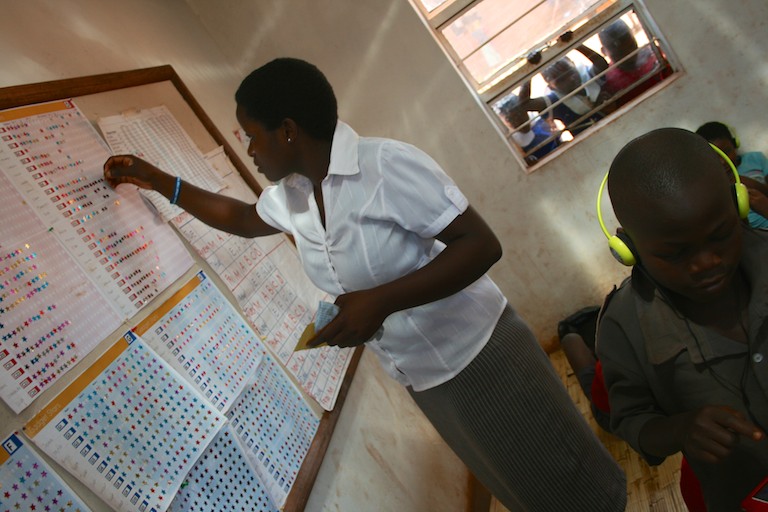 After receiving a certificate for completing another Masamu 2 topic, a Standard 3 learner gets a star next to his name on the learning centre sticker chart.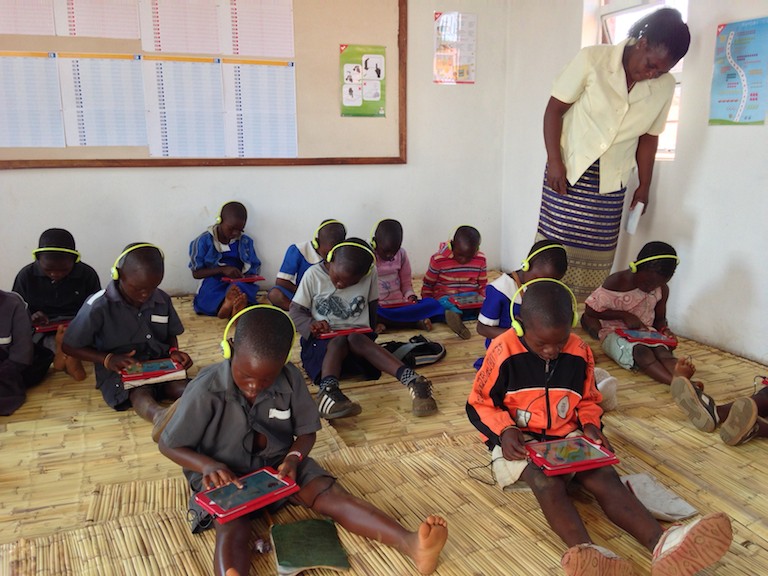 Boys and girls from Standard 3 concentrating on their Masamu lesson, overseen by teacher Catherine Khumalo.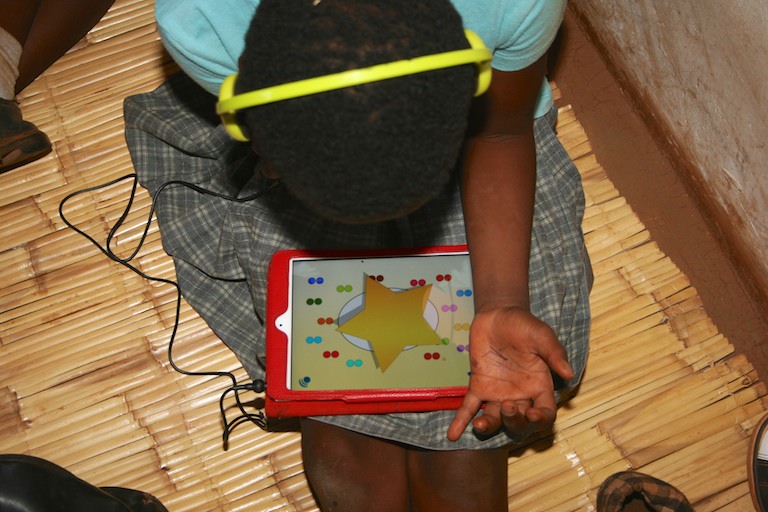 A Standard 3 learner using Masamu 2 to learn how to count in twos, the foundation of multiplication.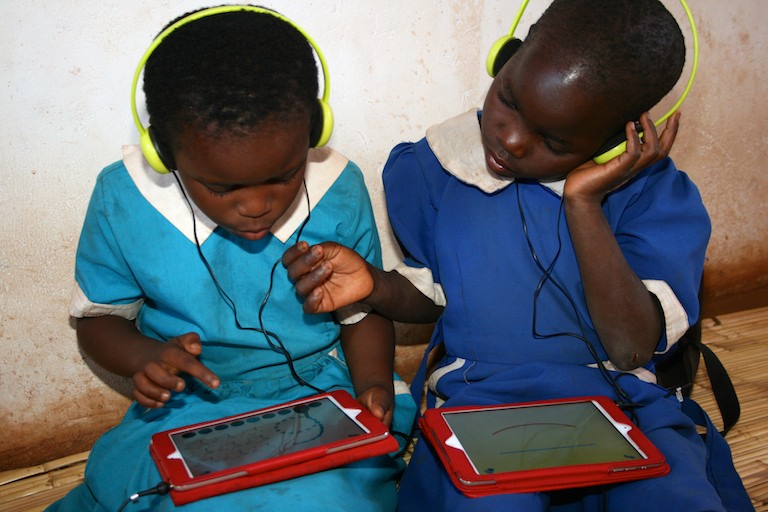 Standard 2 girls helping each other to trace numbers in Masamu 1.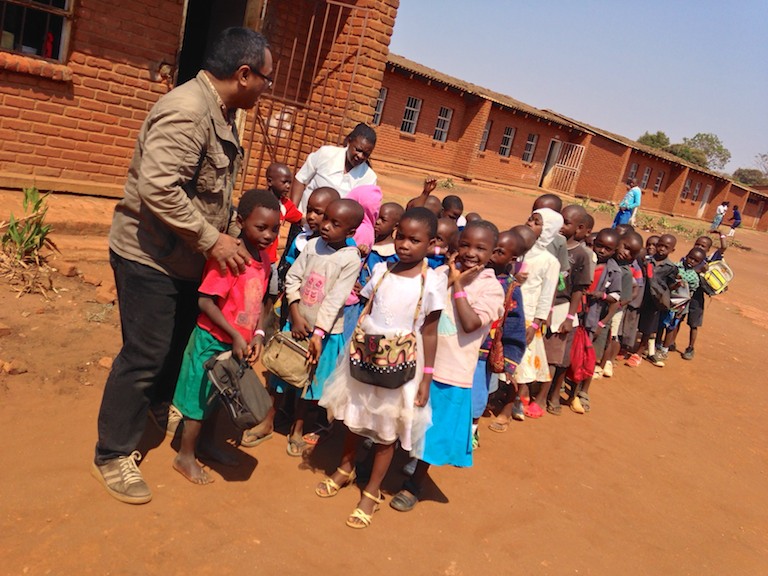 VSO volunteer Freddy Gaghauna organising groups of children to spend their allotted hour in Biwi's learning Centre.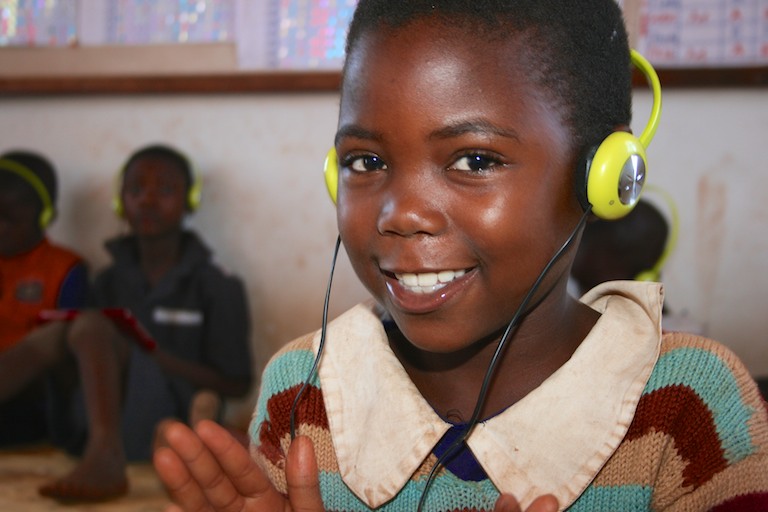 Chisisi from Standard 3 after getting a star award for completing a topic in Masamu 2.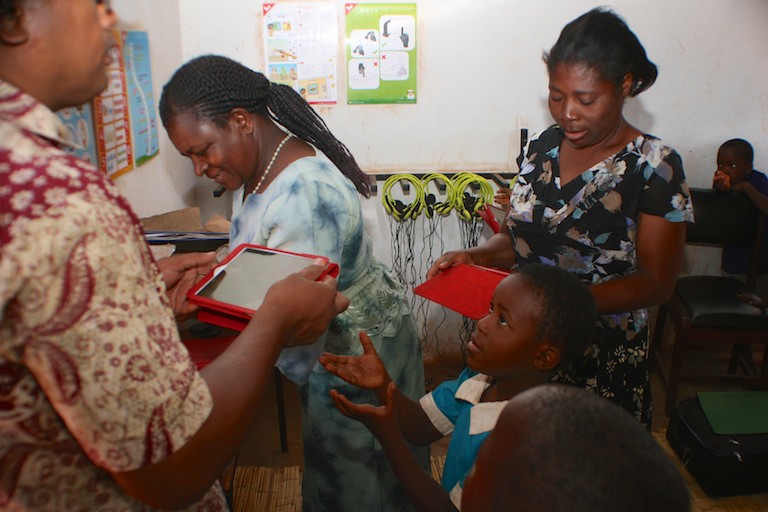 Teachers at Biwi handing out iPads to Standard 2 learners as part of the 8-week intervention period. This group of learners were using Masamu apps. Another group were using non-masamu apps and a third experiencing normal classroom teaching.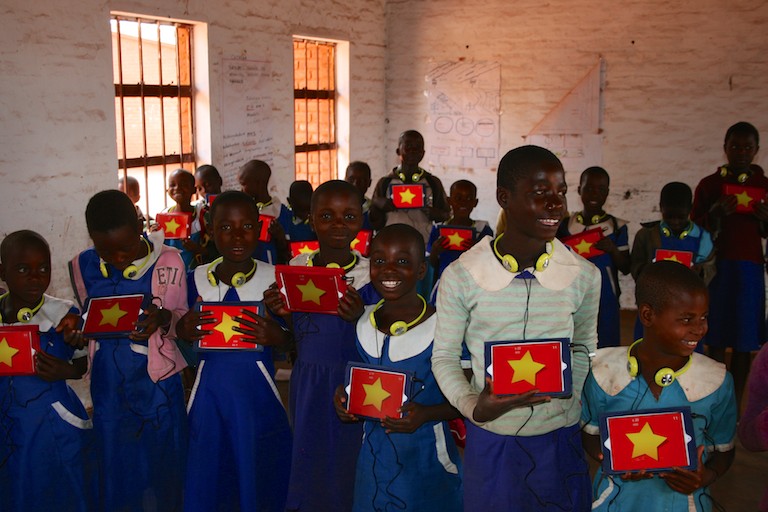 Pre-assessing Standard 4 girls at Biwi. This was done using a custom-developed assessment app with groups of up to 50 learners.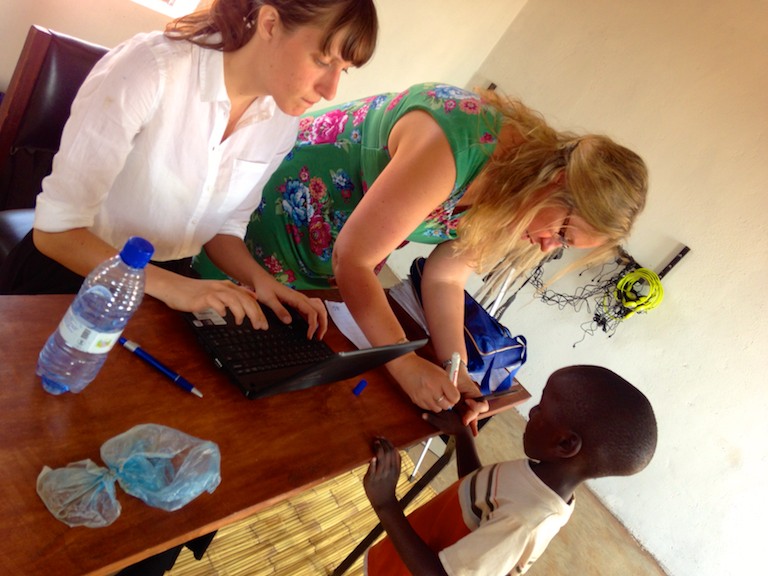 Registering one of 400 children at Biwi primary school, Lilongwe in September 2013. Part of a large-scale evaluation by the University of Nottingham.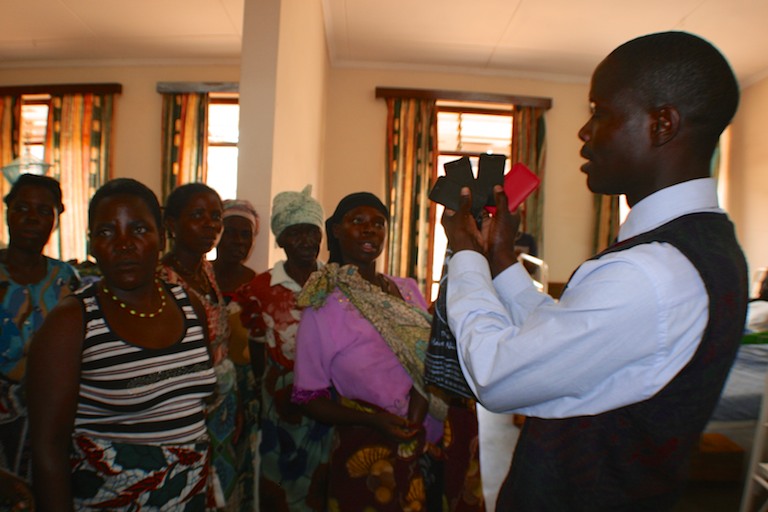 Women learning Masamu while recovering from their fistula operations at Bwaila maternal health centre, Lilongwe.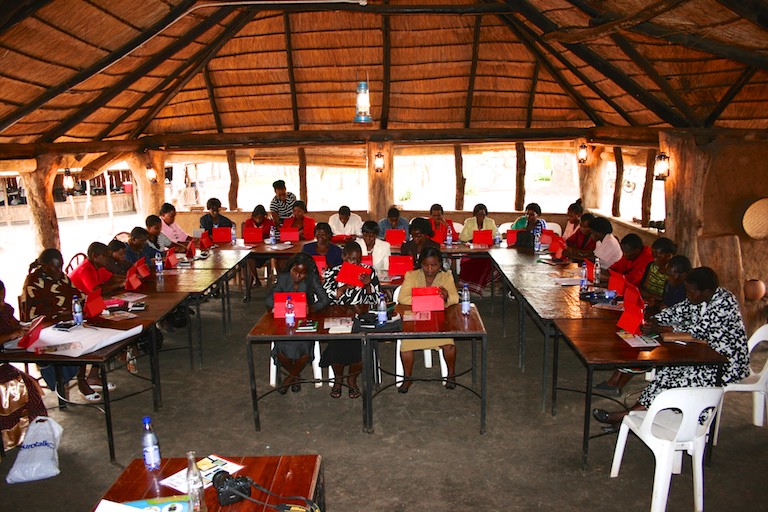 An iPad training workshop at Kumbali village. Teachers from 30 schools across Malawi learnt how to incorporate the teaching of Masamu using gadgets into their classes.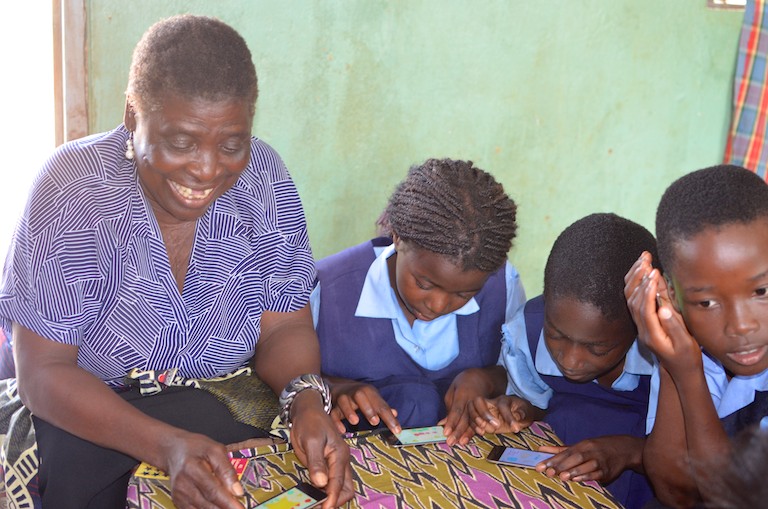 Headteacher Stella Mlanga of Apatsa sees for herself how fun learning Masamu can be.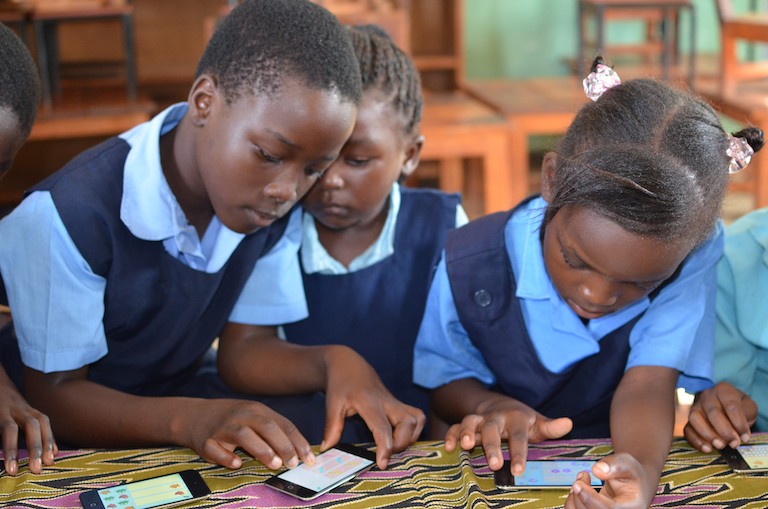 Children from Apatsa School in Mulanje learning to sort and match objects using iPod touches.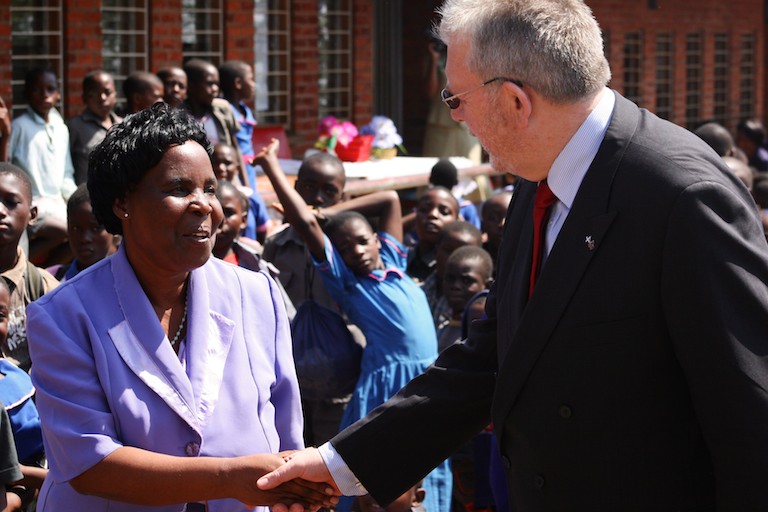 Re-enforcing the strong ties between Scotland and Malawi, Mr Russell presents the Headteacher of New State House with gadgets for teaching Masamu to her Standard 1 & 2 learners.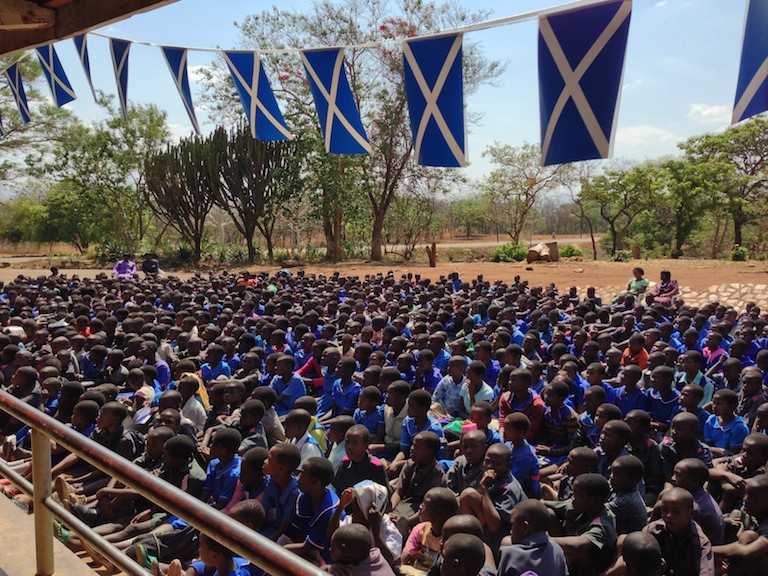 A whole-school assembly laid on by New State House in Honour of Mr Russell's visit, where he presented iPads to the school.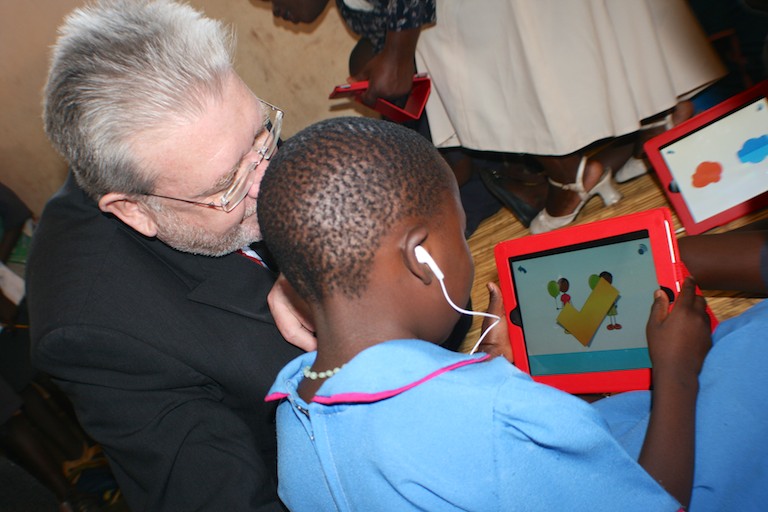 MSP Mike Russell seeing for himself how Masamu is being taught at New State House Primary School in Lilongwe.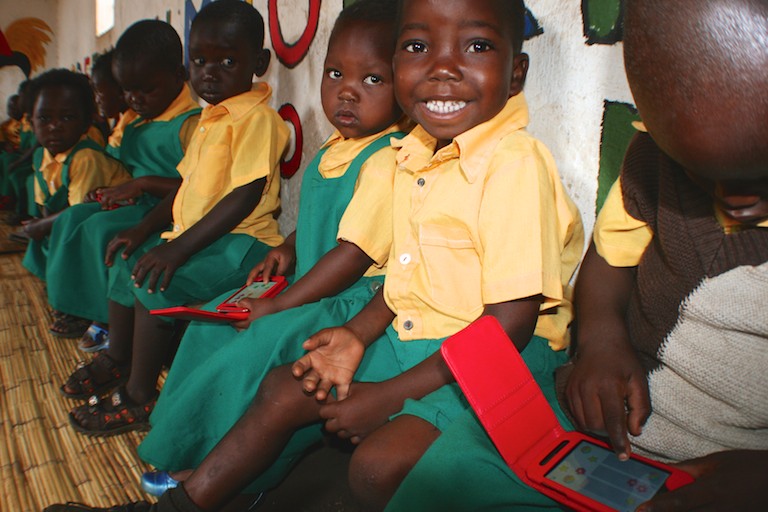 Evaluation of how children actually use the apps played a key part in development. Here, pre-school children at Kumbali Kindergarten test beta versions of the Masamu apps.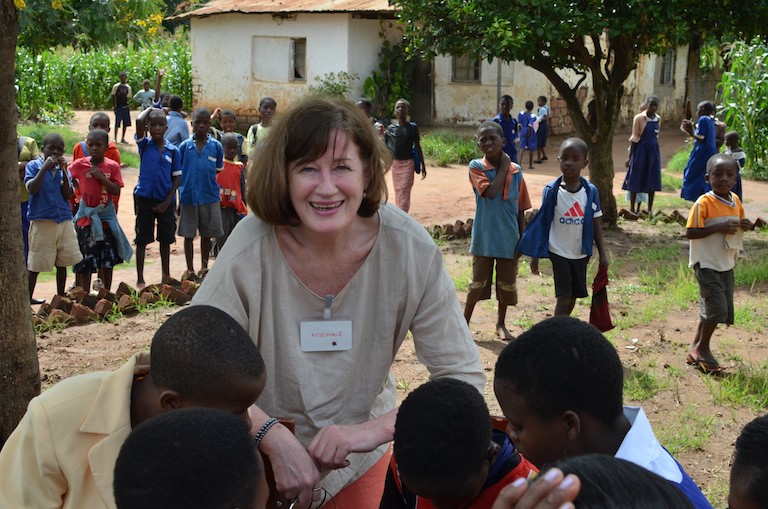 Thanks to a grant from the Scottish Departmemt for International Development in 2010, the initial Masamu (maths) apps were piloted in 30 schools across Malawi,.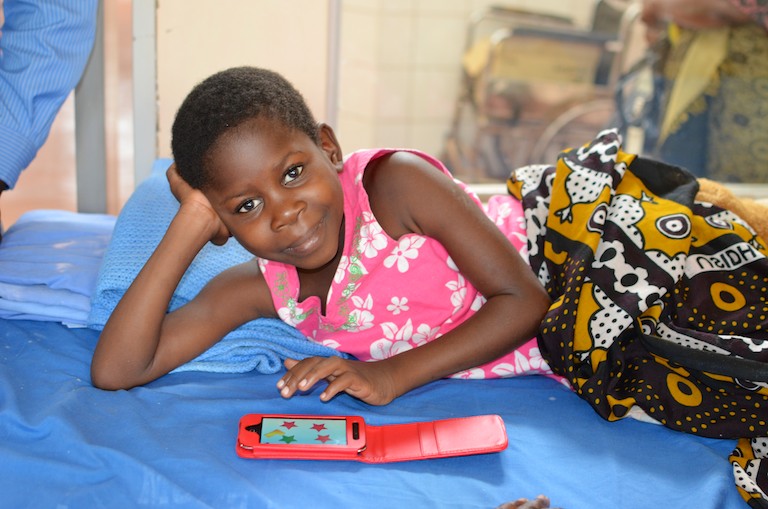 After two years of development, the first of a series of touch-screen based apps to teach maths were trialled in Malawi. This is Hamida, an 11 year-old girl who was recovering from an operation. She had never received any formal schooling.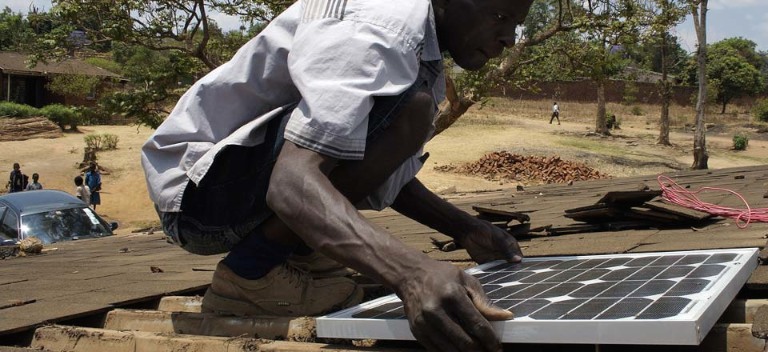 Every school was equipped with a solar charging solution to power the gadgets.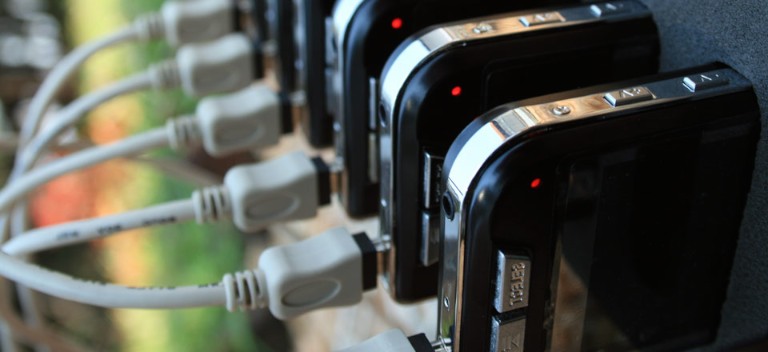 20 gadgets were installed in each of 50 primary schools. All of the 30 lessons were in the local languages - Chichewa and Tumbuka.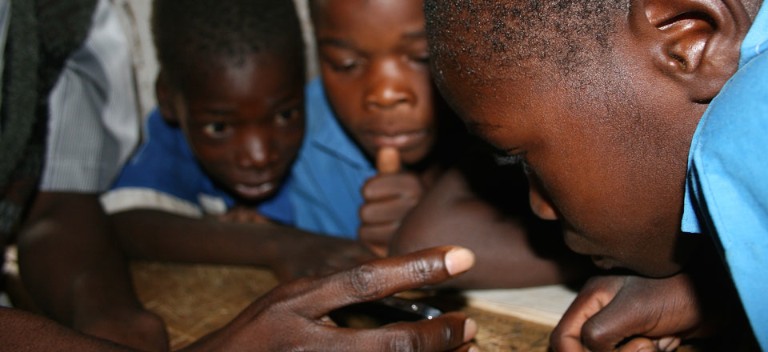 Each gadget provided simple interactive video lessons on a range of topics, from safe water to caring for relatives with HIV.
Showing young Malawians how to use 'gadgets' teaching essential life lessons, 2007.