onetab hardware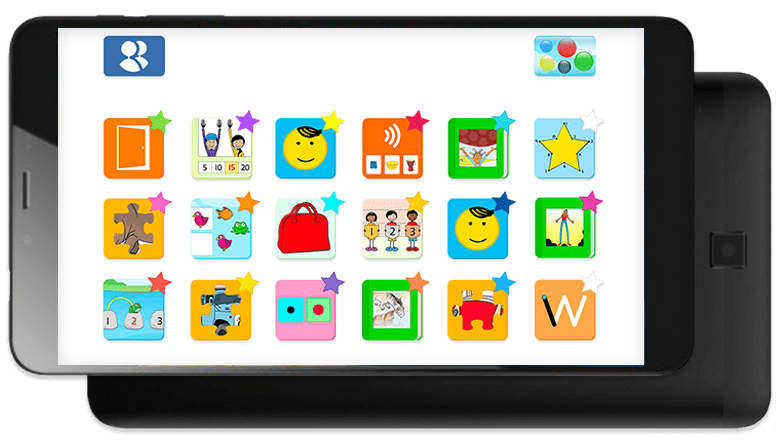 Tablet
onetab is based on a durable 7 inch tablet. Loud speakers and a high-resolution screen combine to make the child's experience the best it can be. With a high-capacity, long-life battery, it's designed to be used for years.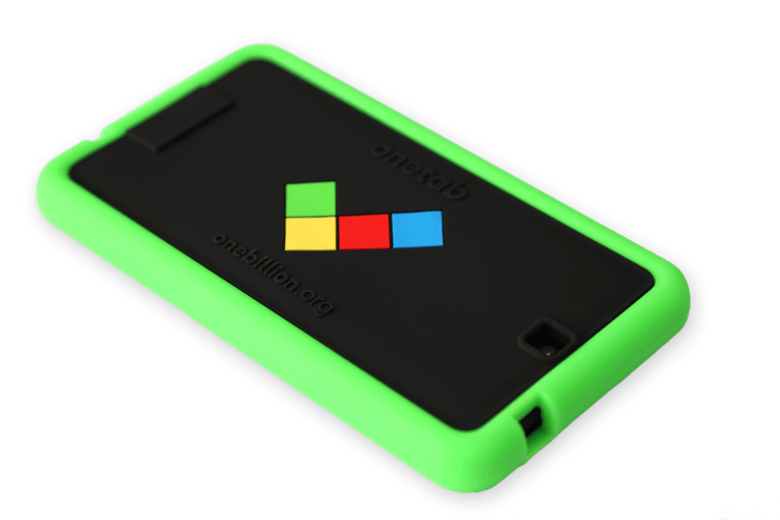 Bumper
onetab lives in a soft silicon bumper. With raised edges to protect the screen, it's designed for small hands to comfortably grip. Vents allow onetab to keep cool in hot climates, and all buttons and openings are covered to keep out dust, dirt and moisture.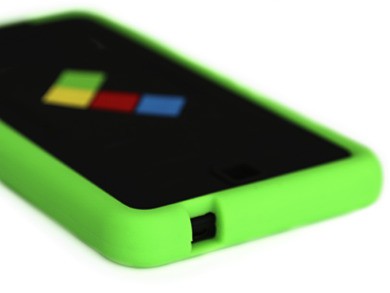 USB-C Cable
To ensure onetab can always be charged, it comes with a symmetrical USB-C cable. It works whichever way round it's plugged in, making it more resistant to little hands bending connectors.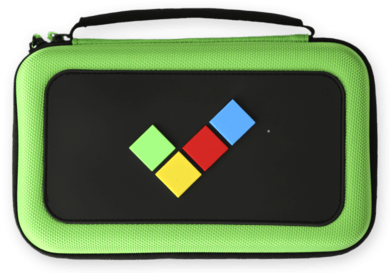 Carry Case
onetab comes in a durable carry case along with the optional solar charger and cable.
With a comfortable carrying handle, it can be used to transport onetab. The colourful design encourages children to want to open it and use onetab.
onecourse OS
onetab is a dedicated learning device. There are no other apps and the child cannot change any of the device's settings.
Through software optimisations in onecourse OS, onetab can run for longer on a single charge by optimising power usage.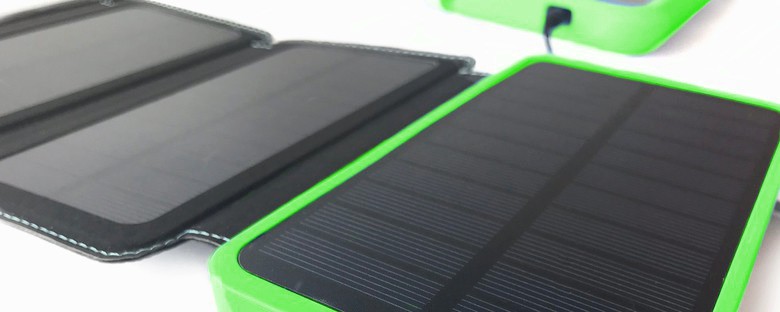 Solar powered
With an optional solar charger, onetab can be powered by the sun. The panels charge their own battery during the day, then onetab at night.