onecourse for communities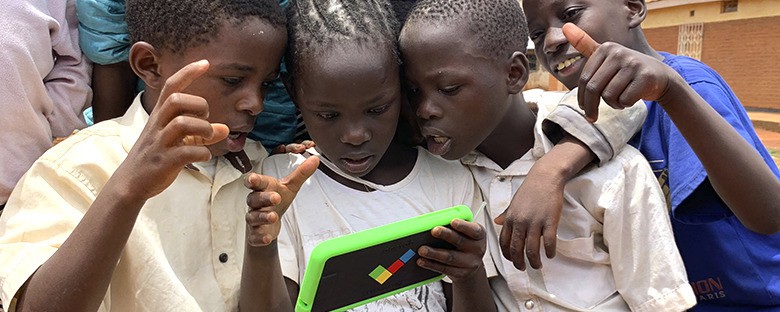 onetab supports autonomous learning in the home.
We work with like-minded NGOs and implementation partners to ensure children, wherever they are, can access the very best learning software.
onecourse for communities has two key zones:
Study Zone
In the Study Zone, literacy and numeracy is combined into sets of short learning units. Each time the child uses the tablet, a lesson is curated for them using this bank of 4000 learning units. The lesson is created using information from a short, fun test at the start of each session, and each one includes an illustrated story.
Play Zone
The Play Zone is packed full of a wide range of activities which include playful practice, practice tests of concepts met in the Study Zone, as well as activities to foster creativity and collaboration amongst members of the community, including the full library of 160 illustrated stories. Children can also choose to repeat the learning units they have completed in the Study Zone for practice. There is minimal instruction in the Play Zone, encouraging children to work out how to use each component.
At the end of their session, children are encouraged to give someone else a turn. They can invite their parents, friends, and other members of the community to start their own lesson.